Go Big Bend provides guided vehicle tours in The National Park and surrounding areas. Go Big Bend also provides guided river trips throughout several areas of the Big Bend. The owner, Mike Davidson, moved to Terlingua in 1977 as co-founder of Far Flung Adventures, pioneer river outfitters. He spent the next 25 years outfitting and […]
Weather
humidity: 27%
wind speed: 2 m/s SE
wind gusts: 12 m/s
UV-Index: 10.47
sunrise: 07:18
sunset: 20:41
Hidden Dagger Adventures offers jeep tours, shuttles, river trips, guided hiking and private lodging on the 10,000 acre Dead Horse Mountain Ranch in the Dead Horse Mountains and in the National Park. We offer pick up and drop off from Marathon.
Casa de Amigos is a traditional rock house built on the foundation of an authentic mining ruin in the Historic Terlingua Ghostown. It's not just a place to stay, it's part of local history. Conveniently located between the Big Bend National Park & Big Bend Ranch State Park. Within walking distance of the Starlight Theatre Restaurant & Bar, […]
Name: The Summit at Big Bend    Description: Come enjoy the darkest sky in the lower 48! The Summit at Big Bend offers over 1,000 acres of raw desert land for your enjoyment. Experience a unique, comfortable, reconnection with nature in your own stargazing paradise. Hiking, off roading, stargazing, and relaxing are all welcomed […]
Ocotillos Village is a truly unique experience located right in the heart of Terlingua! Minutes away from Big Bend National Park, Big Bend Ranch State Park, and the Terlingua Ghost Town. You'll stay in an A-frame wooden structure with a wall of glass that keeps you out of the wind and gives you incredible views […]
Book your Corporate or Family Retreat in Terlingua, TX. We have 40 acres of pristine desert located in Terlingua Ranch in Terlingua, Texas. We have 5 full campsites with BBQ pits, legal fire pits, shade capable structure, trash facility, and extra parking lot for storage of vehicles and trailers. The 5 existing sites have pull […]
Themed around an Old West town, the Ten Bits Ranch provides accommodations for up to 28 guests.  Each guest room is designed to be a part of our old west town so your vacation may include a stay in the Bank, GunShop, School House, General Store, Delmonico's Steakhouse, Texas Hattery, Ten Bits Gazette or Courthouse. […]
Come and see us! We're a destination RV Park located on 40 acres in West Texas. You'll have rugged desert landscapes with mountain views from every site. We're walking distance from restaurants and excursions. There is a never ending list of places all around us to explore; Big Bend National park entrance 4 miles away, […]
Mamacita' Casita was built on the rock foundation of an authentic mining ruin in the Historic Terlingua Ghostown. We built it for our mothers to have a place of comfort when they visit – while still offering the unique Ghostown experience. If it's good enough for Mom, it should be good enough for anyone – […]
Willow House is a twelve casita desert retreat on over 250 acres of private land. With unobstructed views of the Chisos Mountain Range, it is the perfect location to relax and unwind in Far West Texas. Its close proximity to Big Bend National Park allows guests easy access to the Rio Grande River, Chisos Basin […]
Our 225 sq ft casita is 2 miles from the Terlingua Ghostown with its', magnificent views. It is easy to get to many restaurants, bars, the local outfitters, and both the National and State parks. We are close to fuel, grocery, bank, post office and more. Our casita offers an ambiance that is over the […]
A tour company offering a variety of options to explore the Big Bend National Park, Big Bend Ranch State Park, Terlingua Ghost Town, and Mexico. Enjoy a scenic float thru the canyons of the Rio Grande. Hike the many trails and familiarize yourself with the Chihuahuan desert. Learn the cultural history of The Terlingua Ghost […]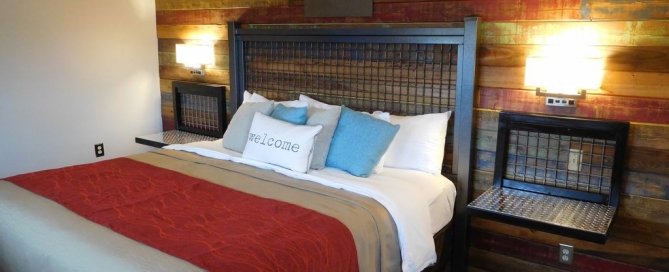 A newly-built guesthouse in the heart of the Old West. We are located far enough out of Alpine to give you a rural feel, but in reality being just minutes from downtown, this bungalow guesthouse gives you the best of both worlds.