Big Bend has inspired authors for centuries. The magnificent landscapes and peaceful atmosphere make for a wonderful story setting. Most of the following are written by local authors and bloggers with more content to come. Follow our posts to read some of this work here.
One family fulfills a longtime dream of backcountry camping in Big Bend National Park!
A visit to Big Bend during the summer time can cast a hot spell on visitors! You'll want to keep coming back if you consider these tips for travel!
Follow Ann on a 5-day roundtrip to Big Bend from Houston, Texas, where she shares great photo stops and a time table for visiting some of Big Bend National Park's top sights.
Paul and Marsha Weaver documented their stay in the Big Bend in many blog posts. Here, they share wonderful views and insights from Pinnacles Trail in Big Bend National park.
Consider the recent history of the hot springs and the story of how they became national park property for only $10. Be sure to make your way down that pleasant path for a soak on your next visit!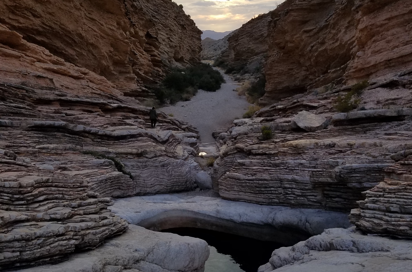 Be sure to explore all your National Park has to offer! Put Ernst Tinaja Trail on the list of must-see hikes!
Welcome to the Big Bend! We want you to feel prepared and confident while you explore the vast wild lands of Brewster County! Here are some handy outdoors tips!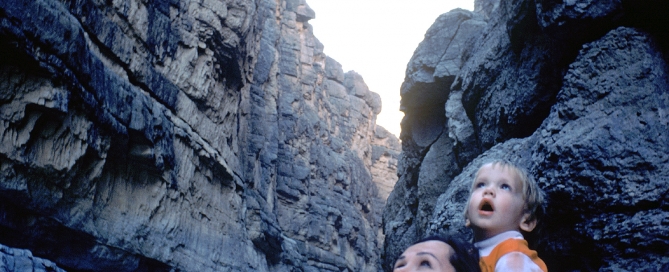 Visit Big Bend asked Joe Nick Patoski, prolific Texas author, to do a Top Ten for visitors headed to the faraway part of the state Patowski affectionately dubbed "Texas of the Imagination."
Follow Tom Roush on the Lost Mine Trail: "I can't speak highly enough of this hike. The investment versus the reward is very favorable to the hiker. There were many kids on the trail and at the top, so it's easy and safe enough for tiny tikes."
Aerial flights give a bird's-eye view of the Big Bend.
by Tori Martin, Trippin Yogis When you're looking for a place to get away, disconnect, escape into nature, there's no better place than Big Bend! As we spend time here, I can't help but notice the contrasts all around us. The landscape is harsh, yet breathtaking. The border between the US and Mexico is there, yet […]
By Cactus Jane There's no better way to begin – or especially end – a vacation in the Big Bend, than with the pampering luxuries at Agave Spa in Lajitas. The itty-bitty parlor is housed on the grounds of Lajitas Golf Resort, right next to a delicious bakery. It's a cozy, intimate setting, and can […]
By Cactus Jane One of the most relaxing things to do out here is take in the scenic drives. Cruising from village to village on long highways and county roads creates a zen-like joy. There's something satisfying about racking up the miles with nothing but mountains and range land in view. In the Big Bend, […]