West Fest
West Fest 2017 at the Post Park will be held the weekend of September 22.  Come and join us for one of Marathon's most popular events, the West Fest Cabrito Cook-off and Dance!  A full weekend of cooking and activities for the whole family.  Entry fees benefit the Marathon Volunteer Fire Department and other local charities.  For more information you can call 432-386-5414  or email [email protected]
You may also call 832-722-4924, 432-295-0962, or 432-559-1319
Ride 4 Trails
The 20th Annual Ride 4 Trails is being held October 13-14, 2017 at Big Bend Resorts & Adventures.
Ride 4 Trails was established in 1997 by some Big Bend National Park employees. The event benefits Big Bend National Park in the maintenance of hiking trails inside the park. Registration Rates for the 2017 Ride 4 Trails is $40.00 person. The fee includes all events listed in Schedule of Events. For more information check out our website.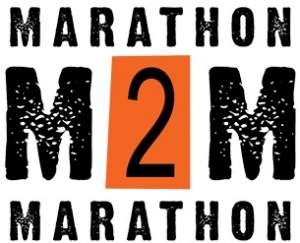 M2M
The Marathon 2 Marathon is set for Saturday, October 21, 2017.  Since it's inception, the race has contributed a significant amount to the economy of Marathon.  The race was formally started in 2003 by Susan Combs, (Texas Agriculture Commissioner, Texas Comptroller and local ranch owner) and Paul Carozza (Runtex) who moved the race to U.S. 90 with contestants running east from the outskirts of Alpine into Marathon.  The race was directed by Marsha Roberts until 2011 when she retired and was taken over by Marci Roberts and the course moved to State Hwy 385, which is faster and has less traffic.  The race consists of a full marathon, a half marathon, a 10K and a 5K.   All proceeds from this race go to benefit the small town of Marathon, and it has contributed almost $30,000 since 2011. This course is certified and sanctioned by USATF and is a Boston Marathon qualifier.  For more information on registration and about the race, check out their website at   www.marathon2marathon.net  or
www.marathonguide.com/races/
racedetails.cfm?MIDD=2486161022 .
51st Annual Chili Cookoff
The 51st Annual Chili Cook-off will be held the first weekend in November 2017. For those who are unaware, there are actually two different cook-offs held on the same weekend.  The Frank X. Tolbert Cook-off, or the "one behind the store" as it's often referred to is scheduled for November 1-4, 2017 in Terlingua. The other cook-off better known as the CASI cook-off which is located at Rancho CASI del los Chisos (just down the road a piece from the Terlingua Ghostown) is scheduled for the same dates, but gates open as early as October 30, 2017.  Cost to get in the gate is $40.00 per person for all 4 days. Come on down and check out some of the best chili in the world!  For more information on each event, check out their websites. We will see you there!
Fiesta De Noche Buena
Come celebrate the holiday season at Marathon's annual Fiesta De Noche Buena street fair. Experience a magical evening of small town charm as local shops will open for the evening with special art exhibits, unique merchandise, food, drinks and live music. Bring your kids to see Santa and come enjoy the holiday season and festivities!