4th of July Dance
Annual Fourth of July Dance and BBQ
at Post Park (AKA Fort Pena Colorado Park)
3 PM to 1 AM on Saturday, July 01, 2017
The 4th of July Dance is one of the most popular events in Brewster County as well as having the distinction of being the longest running.
It is held every year at the Post Park on the Saturday closest to the 4th of July.
Entertainment provided by Craig Carter and his Spur of the Moment Band
All proceeds benefit the Marathon ISD Booster Club
The weekend of the 4th of July Dance coincides with the Chili Cook-Off held at the Marathon Motel. So if you haven't had enough and looking for more activity, please join us at the Cook-Off! 
Schedule:
BBQ starts at noon until 3:00pm
Dance begins at 9:00pm until 1:00am
Suggested Donation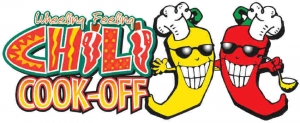 Marathon's Chili Cook-offs
Marathon's Cowboy and Mustang Chili Cook-offs are being held Saturday and Sunday, July 1st and 2nd at the Marathon Motel.  The chili cook-offs in the Big Bend area do a lot to benefit local charities.  This year the cook off is in conjunction with the annual 4th of July Dance and BBQ at the Post Park.  The entry fee this year is $20.00.  For more information contact Betty Ramirez at 432-294-0608 or email her at  [email protected]
Additional information about these cook-offs and others sanctioned by CASI may be found at       http://casichili.net
West Fest
West Fest 2017 at the Post Park will be held the weekend of September 22.  Come and join us for one of Marathon's most popular events, the West Fest Cabrito Cook-off and Dance!  A full weekend of cooking and activities for the whole family.  Entry fees benefit the Marathon Volunteer Fire Department and other local charities.  For more information you can call 432-386-5414  or email [email protected]
You may also call 832-722-4924, 432-295-0962, or 432-559-1319