You never know what might happen in Boquillas. Sometimes, the plan is as simple as crossing the border for lunch at Falcon's Restaurant. But there is more to do than just eat and drink in town. If you're up for exploring less traveled options, you will find there are friendly people willing to help you experience other places and delicacies of Boquillas.
Weather
humidity: 26%
wind speed: 2 m/s NNE
wind gusts: 14 m/s
UV-Index: 0
sunrise: 07:30
sunset: 17:55
This river and I have a history. Thirty-seven years ago, I saw it for the first time. And I fell in love, not just with the Rio Grande, but with the rugged, wild terrain on both sides of it.
Boquillas is a small village in Mexico that sits on the Eastern side of Big Bend National Park. The community features an international port of entry to cross the Rio Grande. The crossing is open Wednesday through Sunday year round from 9:00am until 6:00pm.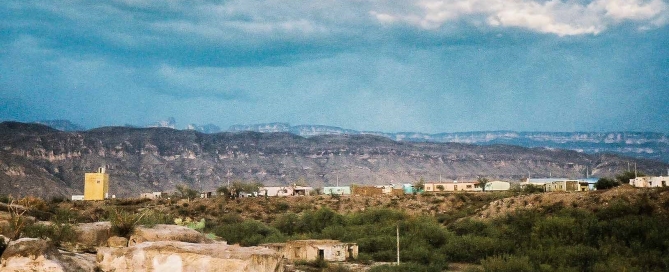 Important information about travelling to Mexico
As one old timer told a dewy-eyed tourist upon his first glimpse of the Rio Grande, "Boy, when you cross that river, you're in another country".