Celebrate the 4th in Big Bend country! Have fun at the 4th of July parades in Marathon and Terlingua!
Weather
humidity: 57%
wind speed: 1 m/s E
wind gusts: 6 m/s
UV-Index: 0
sunrise: 07:48
sunset: 19:38
Marathon, Texas West Fest Cabrito Cook Off brings competitive cooking and crafts to Post Park to raise funds for Marathon Volunteer Fire Department each year!
The Marathon Quilt and Craft Show is a long-running, free event held one Saturday each year at the Community Center in Marathon, usually in September.
Come to Big Bend for great night skies! Marathon's New Moon Fest celebrates dark starry nights with educational talks, star parties, tacos, music, and more!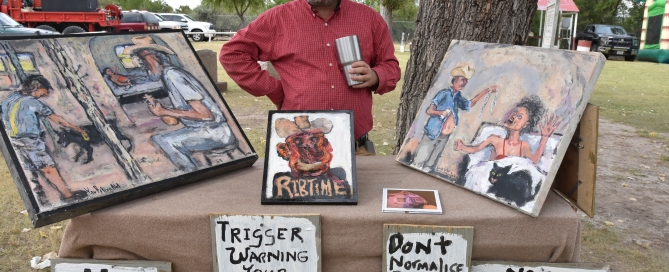 It's a casual atmosphere of fun and food at West Fest every year where cabrito rules but there are also brisket, ribs, salsa and dessert competitions plus so much more.
If you're in the Big Bend during the holidays, be sure to check out Marathon. It's a little town off Hwy 90 that knows how to have big fun during Christmastime.
Brief History of Marathon Texas
Marathon  is located in a broad basin between the Glass Mountains to the north and the Del Norte-Santiago range to the south. This area is a transition zone between the higher mountain grasslands and the thorny chaparral of the Chihuahuan Desert, as well as a remarkable fusion of "old" and "new" mountains.
Marathon was established with the coming of the railroad in 1882. However, the establishment of Big Bend National Park made Marathon the closest gateway town to the Park, and a jumping off point for Park visitors.